Choosing a perfect theme for your WordPress website from thousands of options can feel like choosing a needle in a haystack. So how do you pick one? Well, the design is subjective, and choosing a theme that matches your aesthetic is out of our part. But we can help you make sure whatever theme you choose is going to set your WordPress website for success.
In this blog, we are going to share 4important tips that will help you choose a WordPress theme that acts as a strong foundation for your website.
How Can I Choose the Best WordPress Theme in 2022?
1- Pick a Lightweight WordPress Theme.
Your website page speed is important for everything from the user experience, to SEO, to conversion rates. So it's important to make sure that your website has a good page speed.
You can run tests on your website by using a performance-testing tool such as GTmetrix. Remember your website is more than just a homepage so, you will need to test a few pages on the demo.
If you are building a brochure-style website or demo site, you might need to test the home page and an internal page. But if your site contains a blog page, also make sure to test the main blog page along with an individual page. If you are building an e-commerce website, remember to test the product page as well.
2- Go for WordPress Customizers.
You are lucky if you find a pixel that looks pixel-perfect right out of the box. But the chances of that are pretty slim and you will probably want the ability to tweak things to make them your own.
Specifically, you will need a theme that uses the WordPress customizer. The WordPress customizer is a core WordPress feature that helps you customize various aspects of your theme looks using a live preview of your site and a beginner-friendly interface.
For example, with the help of the Sydney theme, you can customize your site looks, layouts, colors, and more using the simple interface.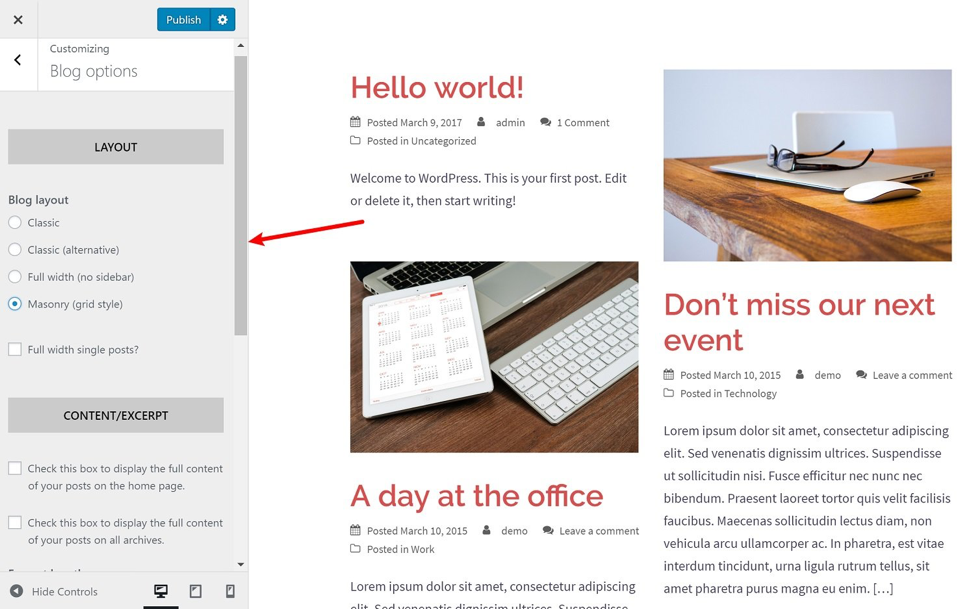 Some themes give you additional customization options for free but have a pro version and some require a purchase to unlock all the features.
3- Opt for Themes That Integrate With A Plugin.
It often feels enticing when you find a WordPress theme that does everything you want right out of the box.
For an instance, you want to create an events website and you might look for a theme that includes a built-in events calendar feature.
And you would want to go with that theme as you have all the built-in features. But we are telling you don't do that. In the WordPress website, there is supposed to be a clear delineation between plugins and themes.
Pick a theme for the design and pick plugins to add functionality. A theme that does both jobs can create difficulty. The reason for this is portability. If you choose a theme that controls both the functionality and design you will be pretty much locked into the theme for your whole life.
And if you try to separate both, you need to switch between themes as needed.
Instead of choosing a theme that combines both functionality and design, go for the themes that are built to integrate with a plugin that offers the functionality you desire.
If you want to run an e-commerce store, you can use a theme like Botiga built to integrate with the WooCommerce plugin for e-commerce functionality.
Or, if you are planning to launch an online course, you can use the Astra theme, as it offers built-in integrations for two popular WordPress course plugins — StellarWP and LifterLMS.
---
---
4- Check for Responsive Design.
Mobile traffic accounts for about 50% of internet traffic and the number still increases.
Responsive design is the idea that your website adapts based on the device of the user. So, when someone browses the website on their phone or laptop they should have a good experience.
Any WordPress theme that you come across is responsive and looking for responsive on the feature list of WordPress themes is kind of pointless for us to recommend. However, just because every theme is responsive, it doesn't mean that every theme is good at implementing responsive design as well.
Some themes have really sick at navigation, while coming others are clunky and hard to use. Some themes are awkward and don't even show a blog post's title above the fold, mostly on a mobile device. This makes the users lose interest in browsing the website.
The Airi theme offers displays the full blog post title and offers a user-friendly hamburger menu. If you are using chrome, you can use its developer tools and also emulate various mobile devices.
Implement these tips into your next WordPress website!
---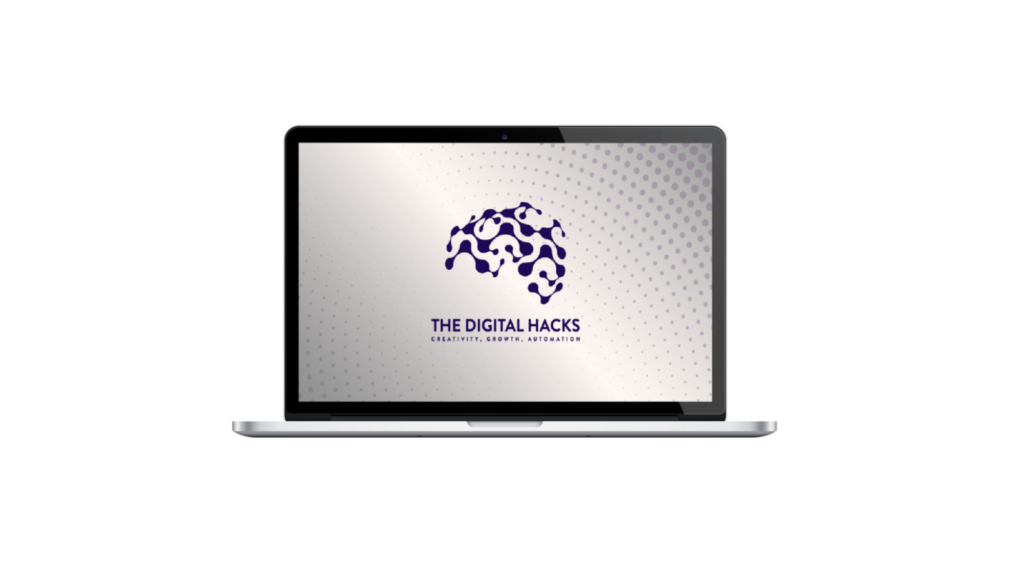 Book a consultation with the expert!
---