Let's find out the best digital tools for your startup.
Today there are truly numerous digital tools available to us to create, manage and organize our work online.
We have therefore decided to provide our personal opinion on some of them; dividing them by areas of interest and function performed.
Hoping to do what pleases the majority, here is our list:
WEB DESIGN & ONLINE PRESENTATIONS:
Visme: Visme it is a rather new platform; allows you to create presentations, infographics and reports quickly and professionally. The interface is easy to use and I can download in a variety of stock images.
In our opinion, the quality of the software and the functions available for the free version are still significantly lower than the undisputed king of the market.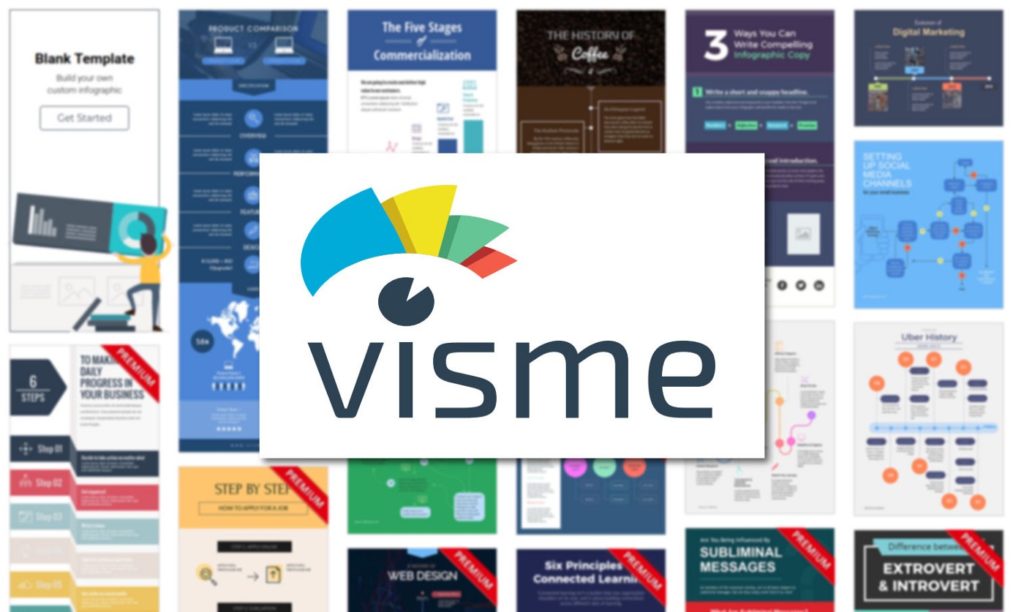 TEAM & PROJECTS ORGANIZATION:
As regards the organization of remote teams and related projects, there are many software that have appeared in recent years; we have chosen a couple which, as far as we are concerned, have worked really well.
Asana: Asana's project management organization revolves around tasks and progress.
Inside the platform, you can: Manage Operations, Assign Tasks, Track Performance, Organize Workflows and much more.. There is a basic free version available, while the business one starts from 24,99 a month.
Basecamp: Is a all-in-one project organization tool, providing users with files, projects, and even a text editor where teams can collaborate. When it comes to organizing projects, Basecamp gives you room to store in-depth notes and discussions about each and every task, making it an easily searchable and scalable filing cabinet. Both are truly valid tools, the decision between one and the other depends very much on the number of projects to be managed within the company and on the size and variety of the team.
MESSAGING & TEAM COMMUNICATION
Slack: Slack is simply the best tool for team collaboration. Allows you to communicate via text with your coworker from the browser, desktop or phone and it's completely reliable. 
Messages are kept in the app communications as also the shared files.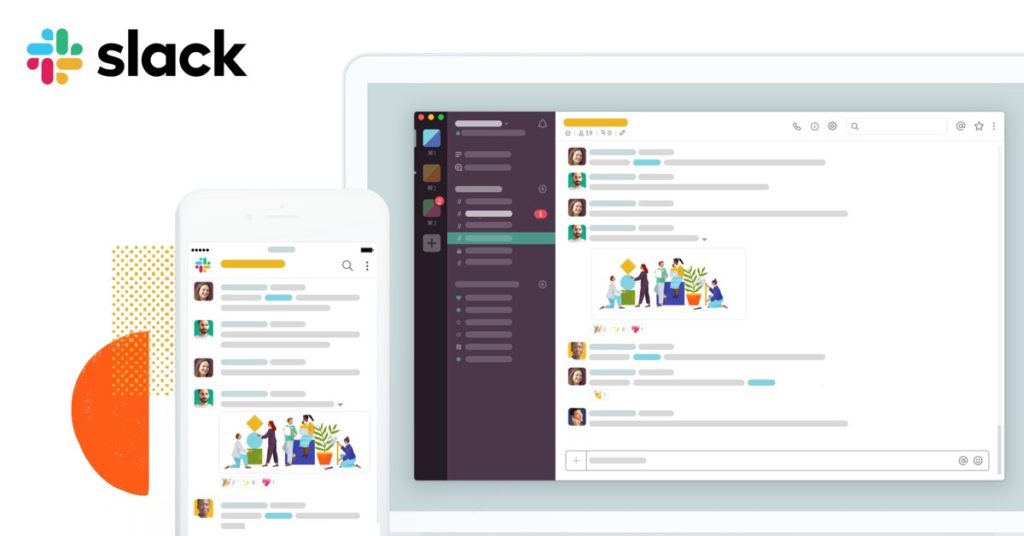 LEAD GENERATION
Nowadays, lead generation is the key aspect of any online business.
Let's be honest who is not looking for more leads?
How many times do we interact with users on our social channels or web pages, without being able to get hold of their most important contact (the email address) ?! For example, wouldn't be amazing, to get the email and the corresponding company name of your LinkedIn contacts? Through Aerolead you will be able to do exactly that.
It's really simple 👇
Go to LinkedIn Search (or CrunchBase, AngelList, Xing etc) and do your search for people.
Add the relevant leads and prospects to AeroLeads using our chrome extension.
AeroLeads will find their business emails along with company name, company URL, job title, location etc. The data will be shown on the default prospects page of your aeroleads account.
Try it out!
During our business scouting at TDH we often come across online businesses with whom we would like to collaborate and many times we would like to speak directly with the director or marketing manager, avoiding the general email channel of the company. As a point of fact, how many times do we not notice emails in the general email box of our company?! To overcome this problem, we have found a perfect tool for us.
Through Hunter key tool, the Email Finder, you can find professional email addresses in seconds (they have access to 66M+ websites and data sources). Moreover, for new users, they provide 25 free email lookups/month and 50 emails verifications per month.
Sign up for free 👉 HERE
Would you like to get instructions on how to search for email addresses?

Read this article 👉 "How to find someone's email address"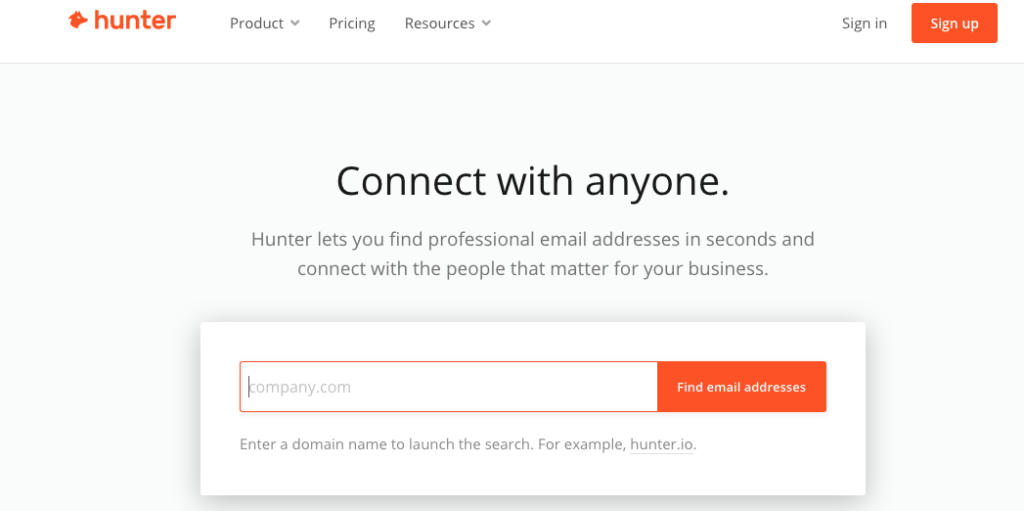 MEETINGS & VIDEO CONFERENCES:
Microsoft Teams: For web veterans and Microsoft's loyal users, Teams is one of the new software made available by the American company; like all video conferencing tools, it has had a boom in downloads in the past two months. In any case, there is to admit that it is a valid software like its market competitors; also available in a free version for owners of the Office package.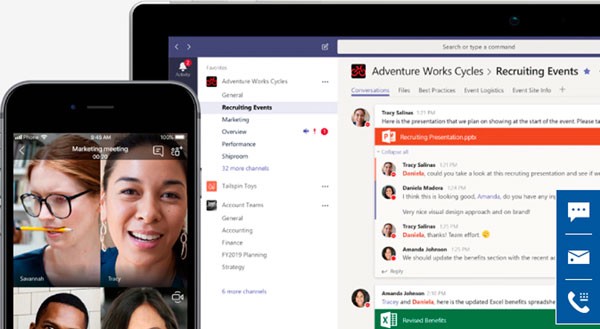 Whereby: is a straight forward video recording tool; perfect for video conference and online meetings. Its best quality in our opinion is that it is not required any login or downloads.
SOCIAL MEDIA MANAGEMENT:
Buffer: Buffer is a tool for programming and publishing your content on all the main social channels.
It is a well known and market-leading software, very useful for those who manage large volumes of content on multiple social platforms.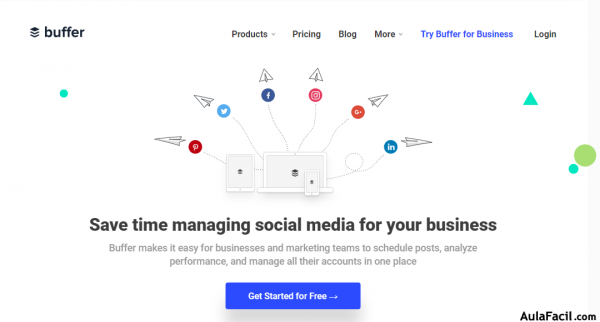 EMAIL MARKETING:
Active Campaign: Active Campaign is more than just an email marketing software, it gives you a complete marketing automation toolkit to manage your entire customer's experience. The Plus Version for 49$ came with: Facebook Custom Audiences, Lead & Contact Scoring, Integrations, SMS Marketing, Dynamic Content, Custom User Permissions and Up to 25 Users.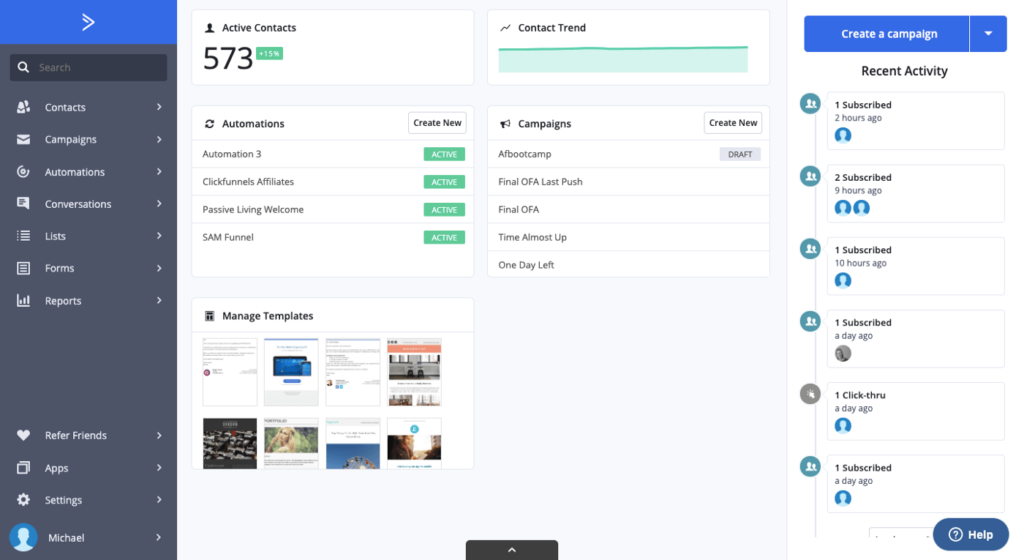 Sendinblue: is a great email marketing solution for startups and little businesses. It came with a free version that allows you to have unlimited contacts and send up to 300 emails/day.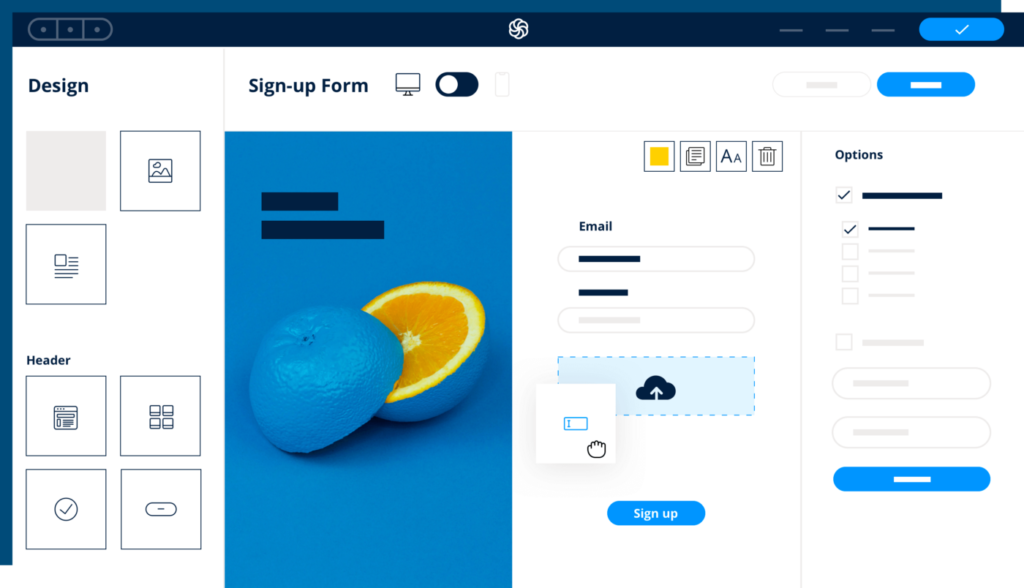 LIVE VIDEO SHARING:
During the quarantine period, there was a boom in live video sharing on social networks especially Facebook, YouTube and Instagram. In our opinion, the platforms that have distinguished themselves in this market are two in particular.
BeLive: BeLive allows you to do live streamings between Facebook, Instagram Twitch and YouTube.
In the free version, it gives you: 3 shows per month 5 assets for overlay and theme, two selected branding colours and up to 2 people on the screen.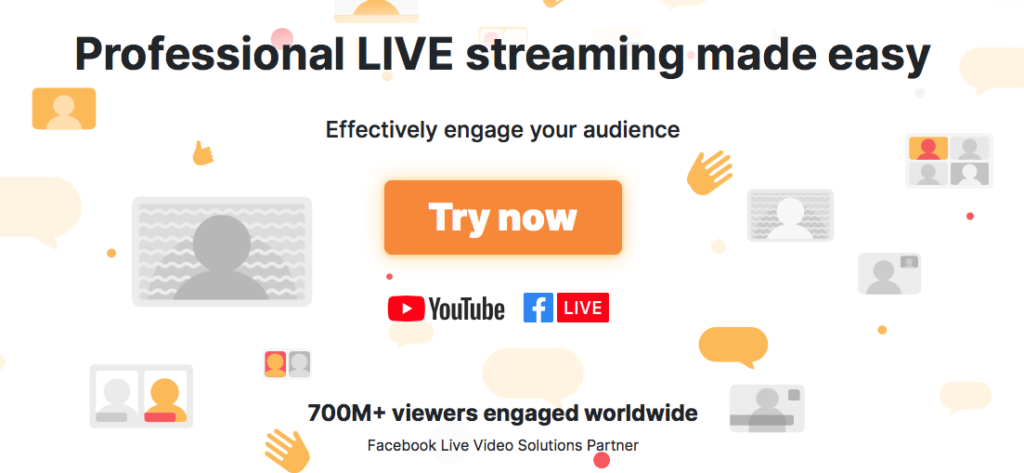 StreamYard: As BeLive allows you to do live streaming video directly in your browser. By that, you can interview guests, share your screen, and much more. The stream is available directly to Facebook, YouTube, LinkedIn, and other platforms.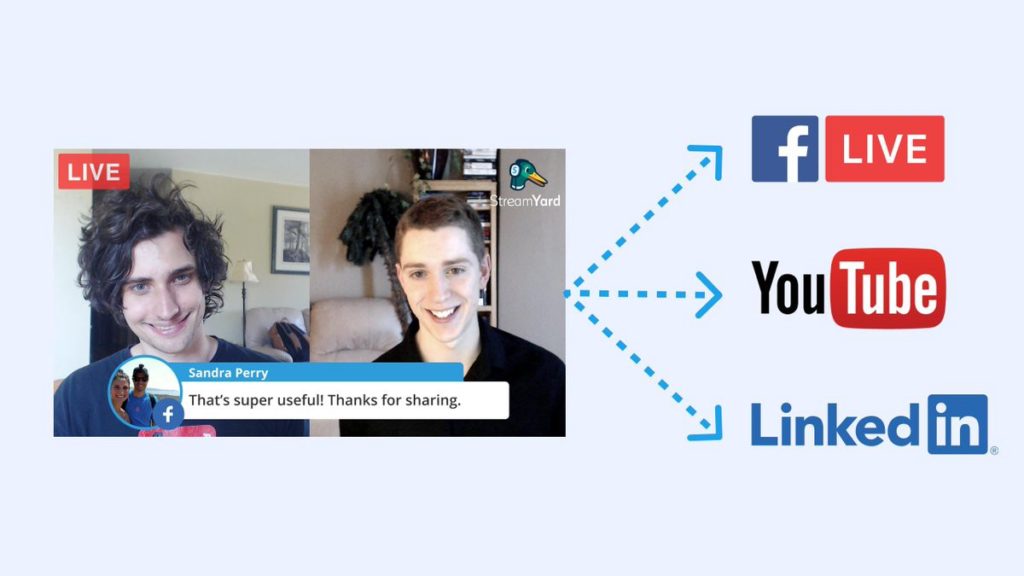 Marketing tools cannot determine the success of a marketing strategy on their own but in the long run they can greatly help to improve its functioning.
We will continue to provide tips and advice on what we believe are the best digital marketing and growth hacking tools.
Stay tuned; post will be updated!