Dive into our Digital Advertising Pitch. Analyze the current online advertising landscape. Discover the different secrets to master each platform and achieve ROI.
Advertising is proposing the right content to the right user at the right time.
The Current Landscape:
Nearly 356 billion U.S. dollars were spent on digital advertising in 2020. Nowadays, we are surrounded by ADS. The Digital Advertising Ecosystem is increasingly rich in possibilities and constantly changing. Entrepreneurs and businesses must stay up to date on best practices to follow.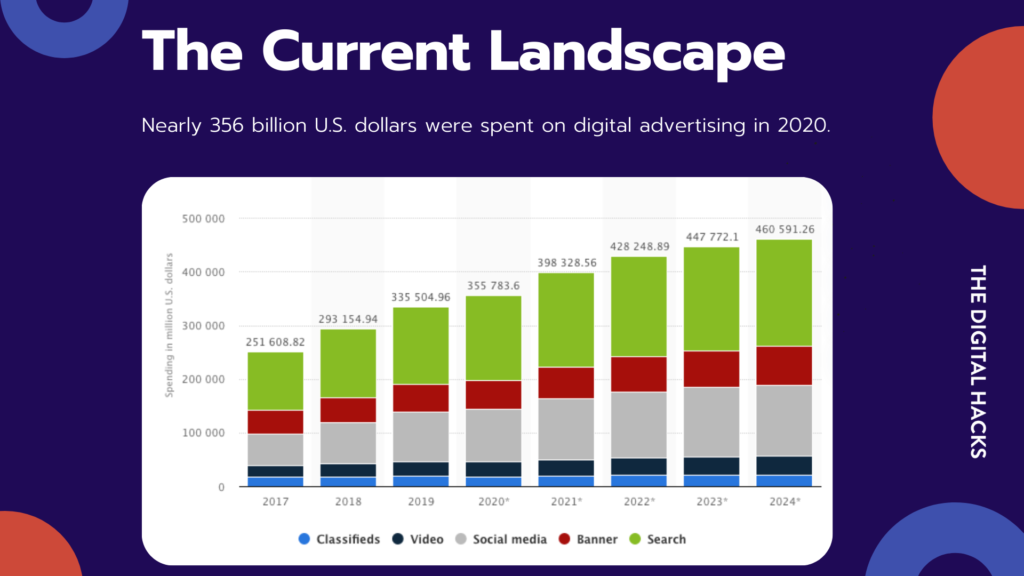 Why You Should Advertise Online:
PRICING: It's still much cheaper than any type of physical advertising.
REACH YOUR AUDIENCE: Google processes over 3.5 billion searches per day. And There are 1.47 billion daily active users on Facebook alone. Means your Target Audience is online.
BIG DATA: Thanks to the Cookies technology we can track the preferences of our customers and retarget them with an optimal offer across the web.
TYPES OF CONTENT: Display Ads, Dynamic Ads, Search Ads, Video Ads..ADS formats are increasing every year and the creative possibilities are almost endless.
INCREASING SALES: Obviously the clearest point. Anyone approaching the online market, independently if have a physical business an increase sales by advertising online.
AUTOMATION & SCALING: Through today's technology, we can automate many digital process that an allow us to scale your marketing campaigns.
Traditional Advertising Vs Digital Advertising:
Traditional Advertising. World of mouth, Television ADS, Radio ADS, Magazines, Flyers and newspapers. Most of the traditional advertising channels were either too expensive or inefficient.
High costs to reach many people.
Not customizable and easily editable.
Not effectively measurable.
Digital Advertising. Digital Advertising can reach numerous people at every hour of the day. It can be analyzed in detail and by its nature, it can be automated and scaled.
Highly Customizable and Targeted.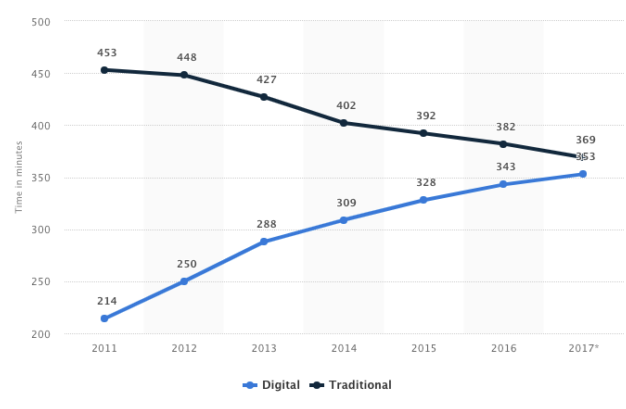 Recent research predicted that $110.1 billion was spent on digital ads in 2020. In 2021, that number will rise to more than 54%, with a predicted $130 billion of the total $240 billion spent on advertising going toward digital avenues.
With all these digital platforms available, which one is the right one for you?
Nowadays almost any digital platform offers the possibility of sponsorships. The following are the main platforms by the amount of investment in ads:
Google: It is the advertising platform for excellence. Inside you can make advertising as "Search", "Display" or for other platforms owned by Google, such as YouTube and Gmail. It is suitable for almost all types of business as they pass from exposure on Google.
Facebook/Instagram: The second platform for the amount of investment in advertising is Facebook (which also includes Instagram, which is owned by it). The Social platform allows you to carry out very specific advertising campaigns targeting the interests of a target audience.
Amazon: Amazon is definitely growing in ads spent. According to eMarketer, it was estimated that US advertisers spent $4.61 billion on Amazon's platform in 2018. We recommend investing in Amazon if you have a product that can be sold on that marketplace.
LinkedIn: A platform in exponential growth. It differs from its rivals by being completely B2B focused. It is emerging as the lead generation ads platform for businesses.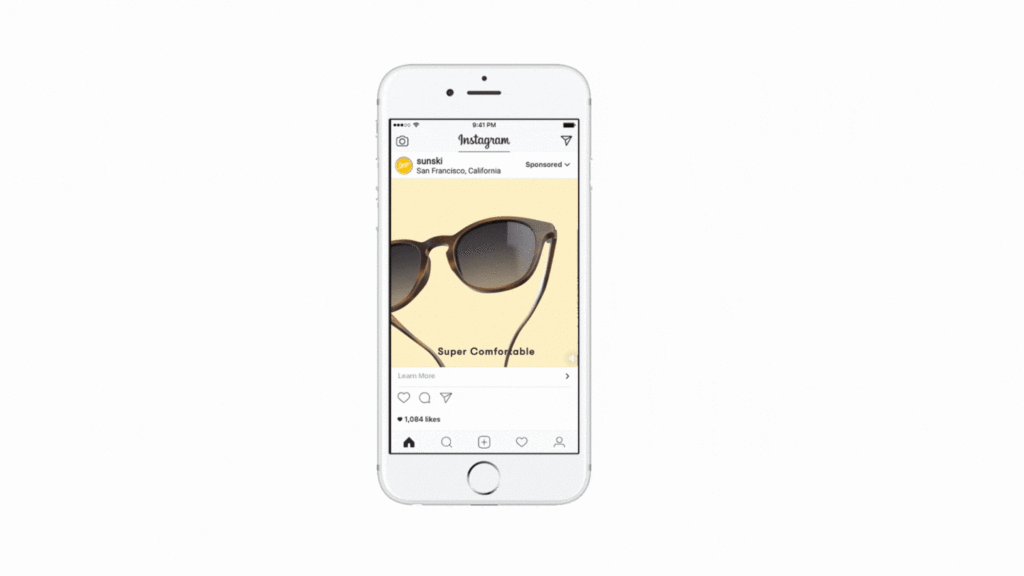 How to scale your e-commerce through online ads:
CREATE AN AUDIENCE: Whether it's from past customer lists or brick-and-mortar customers, it's important to have a customer list to start with.
OPTIMIZE PRODUCT DATA SHEETS: It is essential to have an online store with SEO best practices for product sheets.
SET UP FB-GOOGLE CATALOGUE: For an e-commerce store, Google and the Facebook catalogue will be the first two weapons in terms of digital advertising.
GIVE A FACE TO YOUR BRAND: In today's world where we have thousands of identical products available, it is essential to impersonate your brand.
UTILIZE FREE TRAFFIC FROM NICHE WEBSITES: Get listed on Marketplace, Forums or other niche websites to gain traffic.
AUTOMATE MANY PROCESSES: We know how difficult it is to be attentive to every customer need. This is why it is important to automate many processes.
LEVERAGE CUSTOMER REVIEWS AND TESTIMONIALS: According to research, 69% of online shoppers want more reviews from e-commerce sites.
GIVE A PERSONALIZED SHOPPING EXPERIENCE: Live Chats, Live Social Videos, Dynamic Product Suggestions all these options can improve the customer experience.
Would you like to know more? Download TDH Free Advertising Pitch!
---
Would you like to start advertising your business online? Book a free consultation with one of TDH Advertisers Experts!
---