The search engine is the base for every website and sparks the majority of online presence for any business. In this era of searching/finding anything on google, many businesses are benefiting a lot and generating vast amounts of revenue for their business. Reaching out to people and grabbing their attention towards their products while making an impactful presence towards their service has never been easier unless a business implies SEO on their website. Google is often the go-to starting point for finding recipes, shopping, and even hiring any service for an organization. Organizations that rank first in search results for the search queries earn most of the traffic and stay trending in the market.
What is Global SEO?
Global SEO is also called international SEO. It involves targeting various customers internationally through several global search engines. Global SEO is primarily used by businesses that offer their services and products globally. You can target your content to the users worldwide by using hreflang tags, geo-targeting, and other localization signals. Unique signals help Google and other search engines know the content of the website and its suitable language or country. Once you start focusing on different locations and countries, you must primarily focus on currency conversion rather than translation rather than creating native content.
Your global site should have a copy of your country's website in different languages. You need to optimize your website's messages and offers according to each country's local audience.
And a site performing well in USA may not perform as well in  UK, Australia, or India, they may require additional content editing and optimization, and you may have to define the architecture that clarifies what the pages and content belong to each country or language.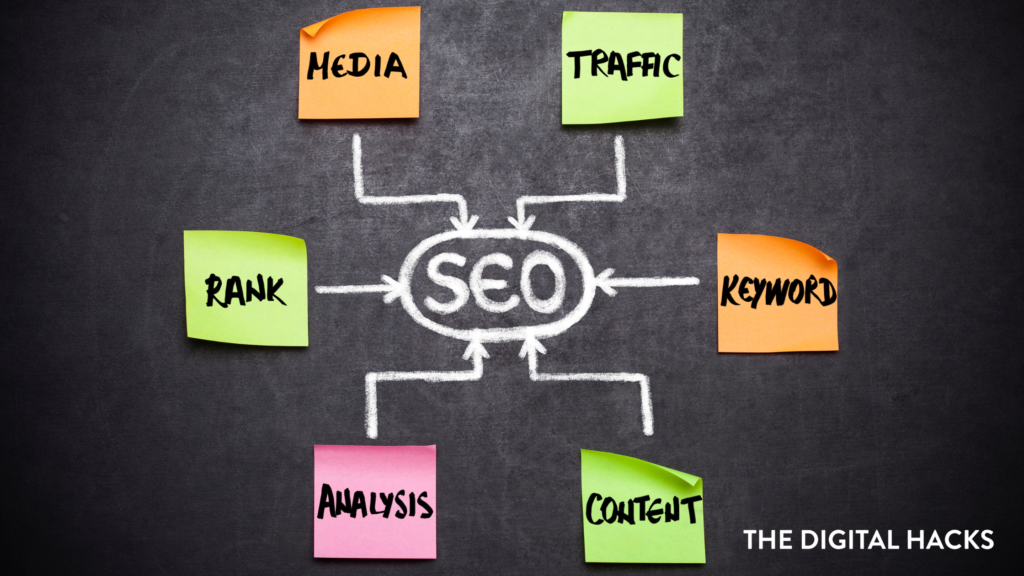 Global SEO Vs. Local SEO
In international SEO, the targeting of keywords and traffic is done globally. It implies that you are trying to attract customers globally to your website. This strategy has many benefits, such as your sales will be improved if you provide your services or products to people not in your physical region.
In contrast to the local SEO services, the competition level for services or products you provide will not be the same as Global SEO. In local SEO, search engine optimization focuses on a limited geographical region. It means that if you have a physical store with a specific location in your city, you can display your website to the customers in your region or area.
Local SEO focuses on locally searched keywords and gets traffic to your website. Local language, city, contacts, and locality are essential for a local SEO campaign. And there are many other techniques used to promote your business, such as setting up your business profile in business directories, online maps, and more.
In local SEO, the competition of keywords depends on the specific region or city. But in international SEO, the keywords are country-dependent, which means some keywords may be low in searches in some countries, and the exact keywords may be high in search volume competition in other countries.
Are you looking to optimize your website? Click 👉 HERE
How To Take Your Business Global With Glocal SEO?
Glocal SEO means treating each region and audience unique. Localization experts help you understand how audiences interact with various channels and formats in your targeted locations. Glocal SEO is a simple idea with an incredible and complex execution.
Let's discuss the steps that will help you take your SEO go globally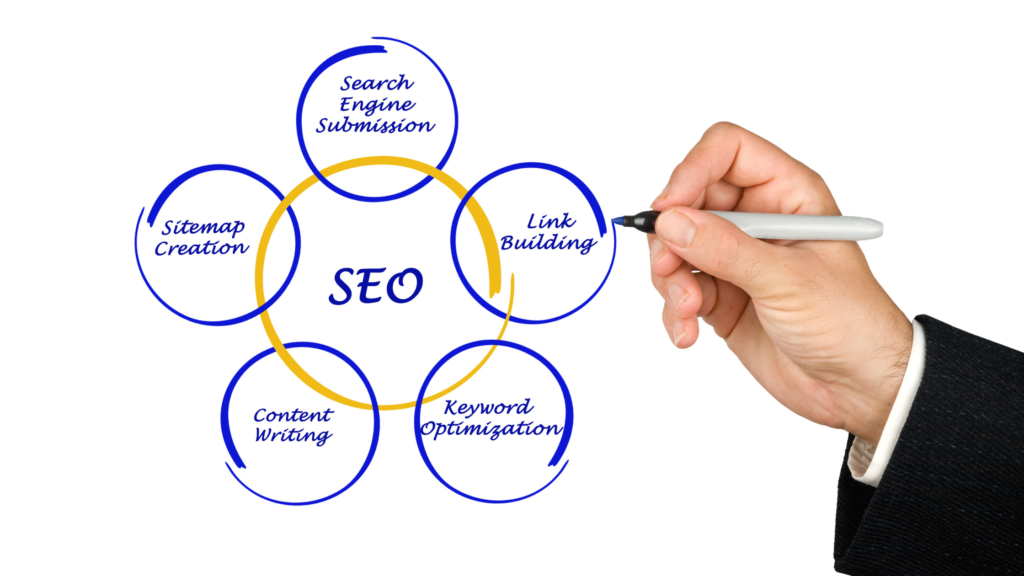 1. Research and Analyze Your Global Market
To make your global SEO efforts work successfully, you need to do your research first, like where your products are going and what the wanted services people are looking for, and then you can realize how you can make your service work. You can start your research by looking at the tabs for location and languages in the Geo option of your Google Analytics account. Take a note of countries and languages that are converting your website well. And most importantly, in global SEO, you can never assume that if a country is bigger or richer, it converts well, but seeing where traffic comes from can pay dividends. So, you need to start looking at your Google Analytics.    
2. Understand Local Culture
Before going global SEO, it is critical to understand how it impacts your business. Prepare a market segment analysis and determine if the product will get sold in the local market. Prepare a product gap analysis against the local products and know if there is any demand that is not satisfied by a local company. Perform a strength, weakness, opportunity, and threat analysis against competition and analyze whether the marketer will buy your product. Consider sizing/ marketing opportunity and calculate how big the market is and how long it will take for you to capture the targeted sales.
3. URL Considerations
Determined the right countries you want to target and employ a few URL structures to develop good web pages or international sites. Webmasters can use a few URL structures to target a particular country or location within their websites. They include a top-level domain country code, a subdomain, a subfolder or subdirectory, a gTLD with language parameters, or even a different domain name. There is no clear best method to choose here, but locale targeting must be clearly defined. 
4- Geo-Targeting in Google Search Console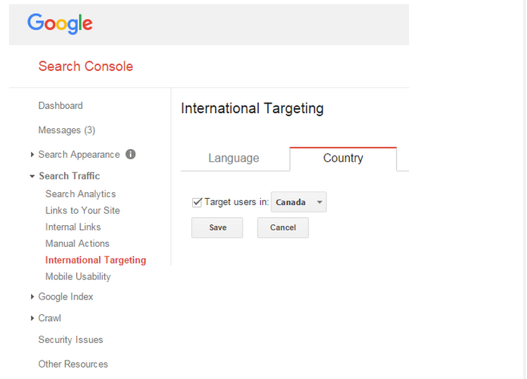 Within the Google Search Console and webmaster tools, you can set the country you want to target for your domain and subdomain. You can see the international targeting options under "Search Traffic" and select the country. In addition, click on the language tab to know if there are any Hreflang tags on the site.  
5. Utilize Herflang Tag attributes for an effective international SEO strategy  
Herflang tags or attributes will help you let google and other search engines know about the language you have used on your web page. Through this, the search engines can show your website and pages to the users searching the language you've attributed. Herflang is a tag that goes to the source code of your web page.
For example: link rel="alternate" href="http://example.com" hreflang="en-us" /> 
Are you looking to optimize your website? Click 👉 HERE
6. Legal Readiness
Some countries are known for being highly litigious. So it is critical to implement vital legal processes and put them in place to minimize unnecessary commercial risks. Create localized commercial agreements, and perform corporate services such as immigration, customs, dispute resolution, and shipping. Review industry-specific regulations to ensure certifications are obtained if needed.
Why Go Global, And How Does Glocal SEO Help?
With global SEO, you will only increase your business's sales, but you can stay on-trend as a brand for everyone. People from different countries purchase your products, and your website traffic will be on top of your competitors. Glocal SEO will help you build international connections with vendors and suppliers.
Conclusion
Are you planning to go International SEO and increase your brand value in every country? The Digital hacks are here to help! We are an advanced digital marketing agency assisting many businesses to stand their brand locally and internally. Click here to get our service.
Recommended Tools: